What is CVL Collections?

CVL Collections is a program that uses the Omeka open source content management system to create and host an online digital repository for library, museum, and archive collections for small and less resourced cultural heritage organizations.  Colorado State Library staff will work with you to create an online database branded like your institutional website, and help you exhibit your digital collection. This database is created and maintained at no cost to you.
What can be included:
Audio recordings
Video recordings
Written/printed documents
Transcripts
Photographs
Diaries
Personal narratives
Works of fiction
Art
Poetry
In addition to hosting your content management system, CVL Collections provides project management for implementation, training, and ongoing support, and facilitates participation in the Digital Public Library of America through the Plains to Peaks Collective, which can increase traffic to your collection and put your institution – and your community's story, on the same playing field as others.
Any library or cultural heritage institution in the state of Colorado that is interested in digitizing, or have digitized, collections are eligible to participate in the CVL Collections Program. If you are ready to share, or would like more information, contact Amy Hitchner.
Who are Frontier and Pilot?
Frontier is the name given to our PPC logo – the ubiquitous Colorado/Wyoming pronghorn.  Pilot is the "son of Frontier", the smaller Omeka based CVL Collections that we host and feed into the PPC.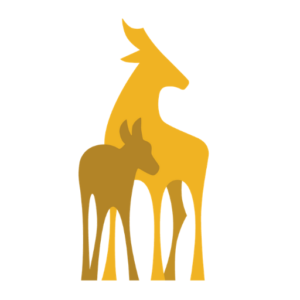 We chose the pronghorn to be our symbol because of its characteristics… independent, resilient, and stalwart, yet with the capacity to join together to create a larger and more powerful presence when warranted.